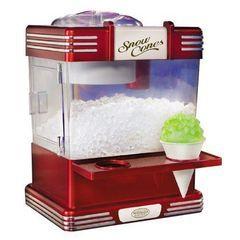 Sno Cone machine for (1- 4 people)
Time to keep cool. Rent this snow cone machine for a snow cones or margaritas. Its designed for 2-9 people use only. Check out our Larger snow cone machine if you want to service a bigger party. This rental will come with 10 cups/straws.  If you   Grab your ice and dont forget to go to the concession section if you need to purchase snow cone syrup flavor(s) and more cups,and straw.
Cups w/ straws are .05 each ***you may receive the exact one in the picture or one similar.